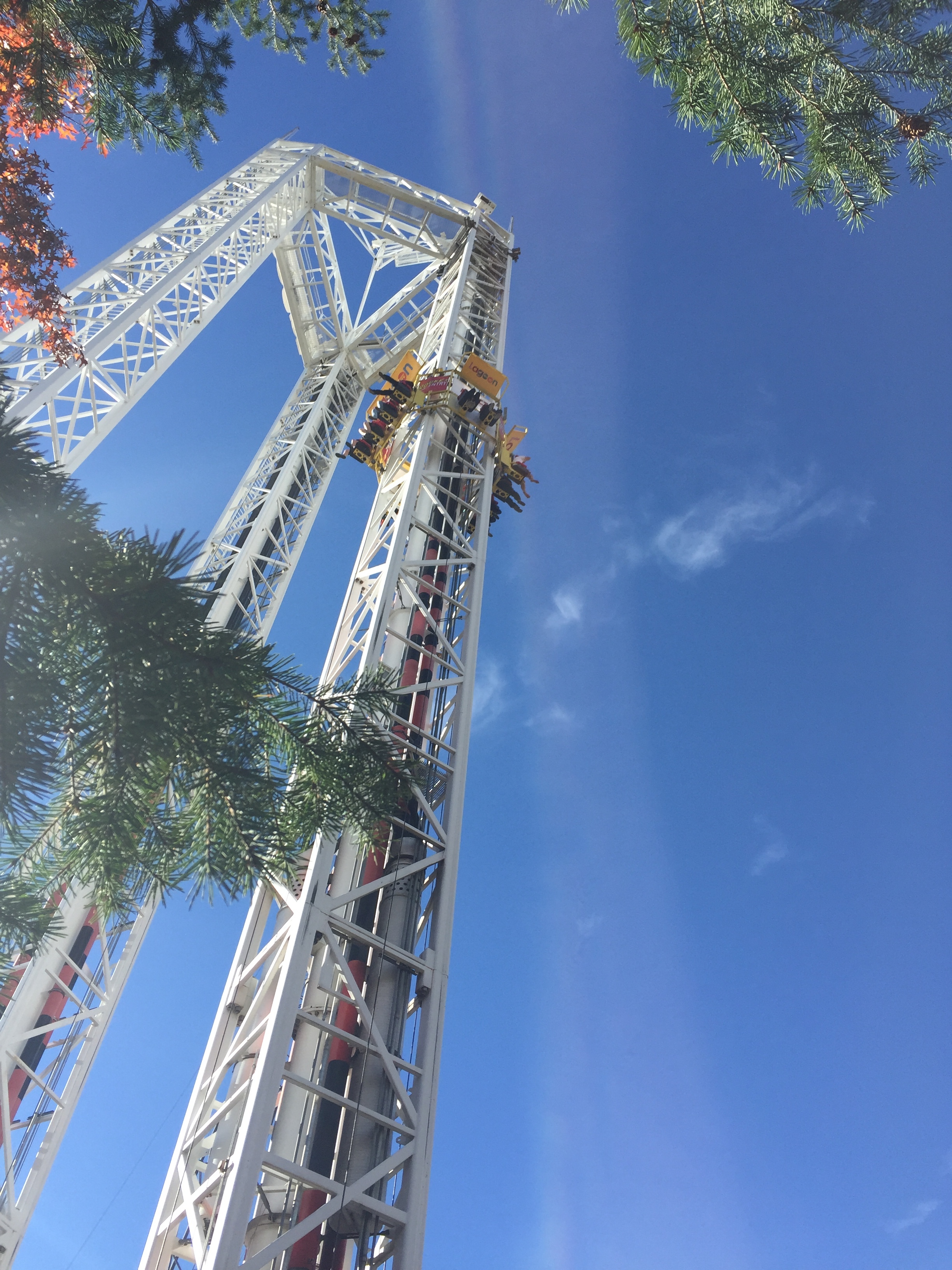 [use right/left arrows to view more pictures]
Speaking of Gilmore Girls, Lagoon on Halloween day is PRIME GG material. Or the beginning of a horror movie. You decide. But picture this: walking around the theme park with mature trees gently dropping their leaves, carnival stands and whimsical architecture decked out with pumpkins and the like, ambient sounds of roller coasters and laughter in the background, with wafts of cotton candy and fried everything filling your nostrils. I mean. It was seriously ideal. It didn't hurt that the weather was beautiful. We rode everything from the kiddie rides to the most intense coasters [I'll have you know I rode the cannibal twice]. But the scariest? The nearly hundred year old wooden roller coaster that I was convinced was being held together by a single screw. As our friend said when we got off "I think we got air...." You're definitely not supposed to get air on this ride. Never again.
We got home just in time for the ward trunk or treat. We were brawny people. Woohoo. Winston stole the show [and half the kids candy] as a hamburger.