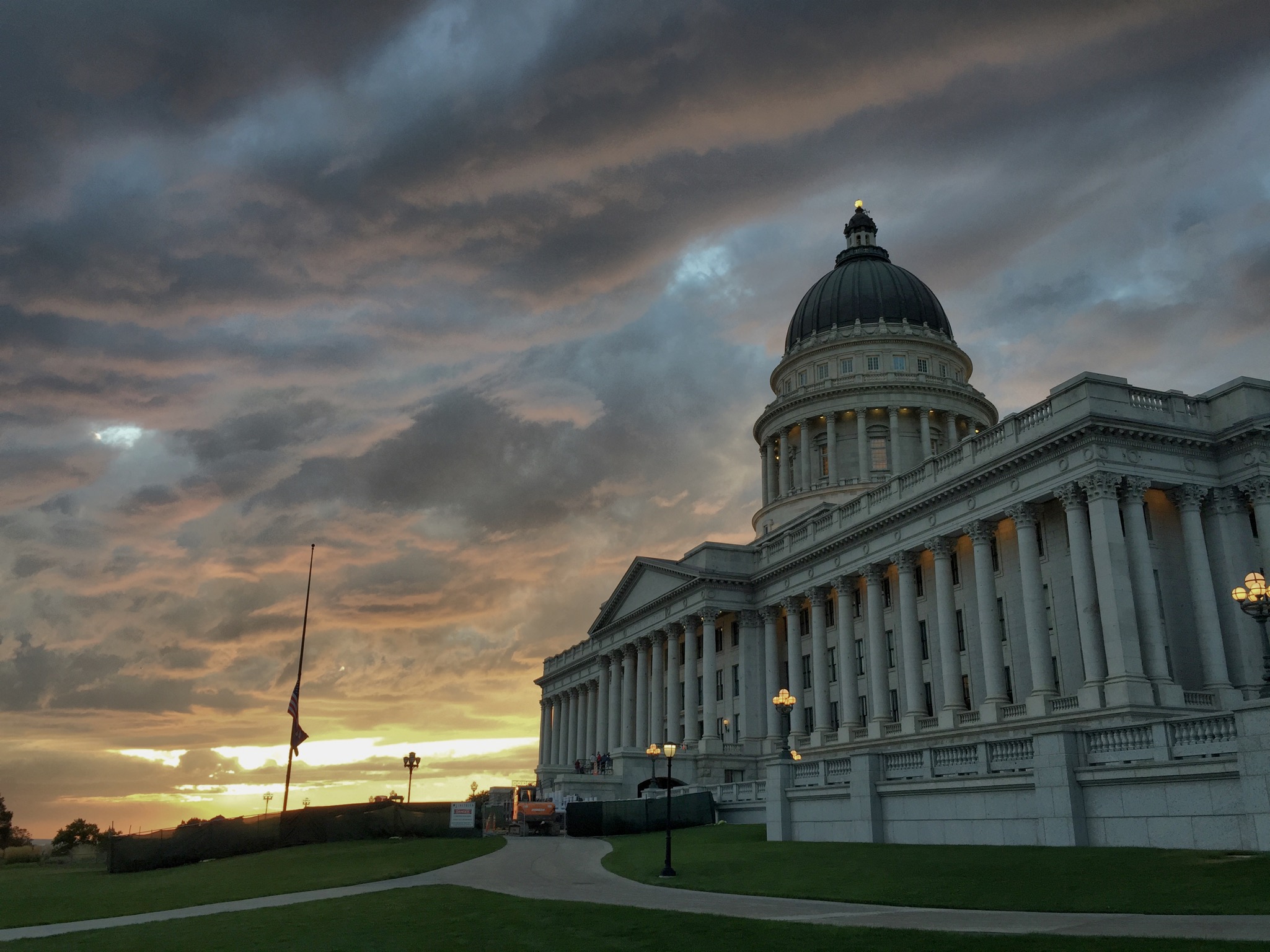 [use right/left arrows to view more]
With the holidays upon us, we're trying to focus our weekend adventures on holiday-y things. I've heard about various tree lightings going on around the valley, so we decided to check out the "Light Up the Gateway" shindig. Coincidentally, the Santa Run was ending. We searched for our friends who were running it among the sea of santas before making our way to the giant tree. Sir Winston was in heaven with all the people around. Though to say he was upset with Jesse for picking him up [and away from all of the cookie crumbs] is an understatement [see picture]. Yes, he is in a jacket. We are those people. We never did see the tree get lit up. It was far too cold to wait and tacos were calling our name. But I still felt holiday-y none the less.
Also, these fall Utah sunsets are killing it.
Lastly, I made my way down to the Bijou Market in Provo. Another one of those things I'd heard about for years but never made the time for. It was hip. I scored some felt balls and rocks for earrings. And it was good.